Learn how to reduce your footprint not your style.
I discovered a non-profit this week called Redress. The organization is working to reduce the environmental impact of fast fashion because too much of it is still ending up in landfill.
The Redress web-site showcases fashionistas who share their finds and insider tips on the best resell shops. One of the fashionistas profiled referred to her mending pile that is apparently necessary when you wear vintage.
Do you have a mending pile?
It made me think of my maternal grandmother Annie who mended pretty much everything. Annie's birthday is this week and she would have loved the Redress discovery. 
The thriftiness of Annie's generation has been lost on many of us. So I thought that I would share a few life lessons learned from Annie that will also help you reduce your environmental footprint.
Five ways to reduce your environmental footprint: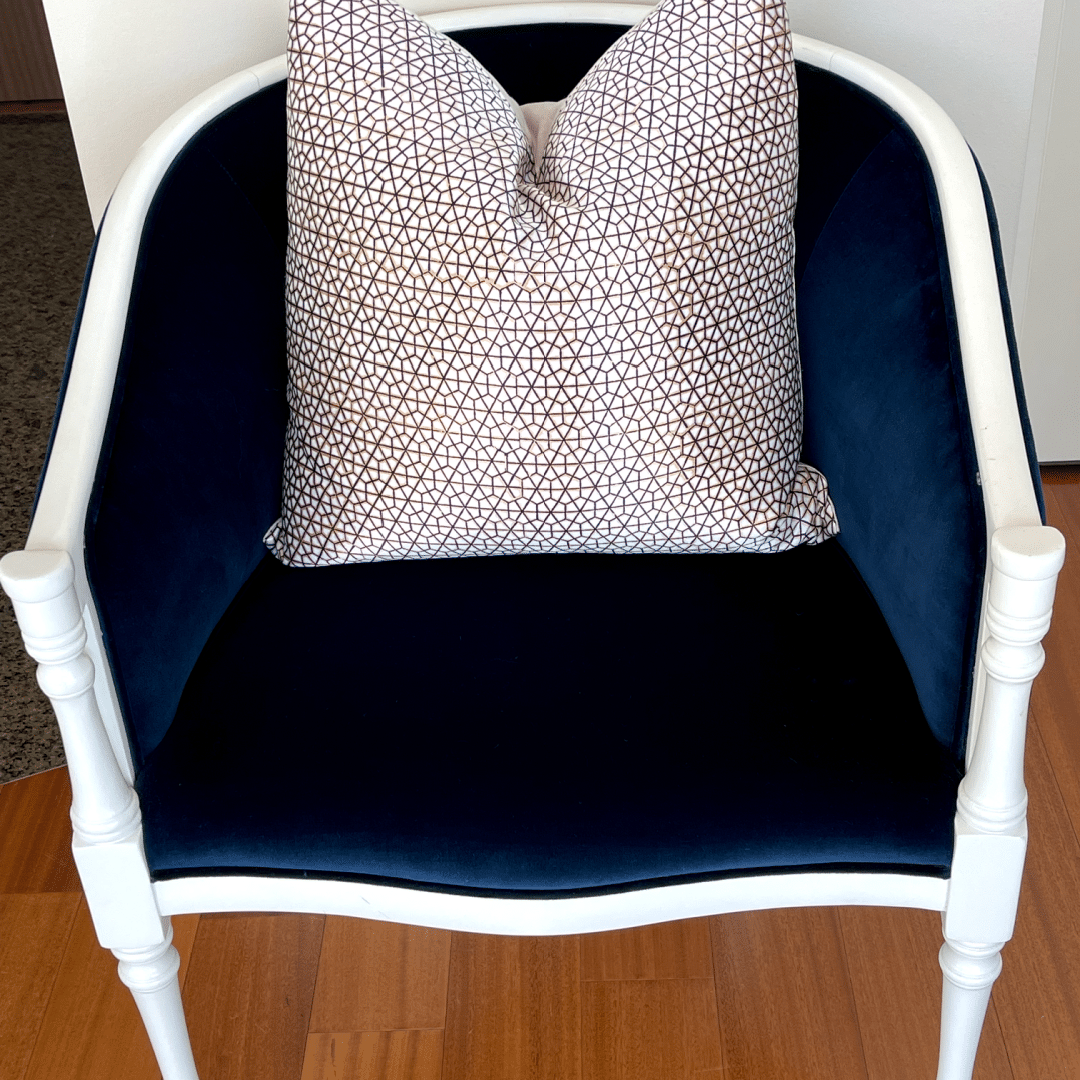 1/ Reimagine vintage pieces
This chair was purchased years ago from a vintage store. It could have been used as a vintage piece but I refinished it with my take on Jonathan Adler. A couch in the San Francisco store served as the inspiration for this up-cycled piece.
2/ Mix old and new pieces
This midcentury bench was purchased from Craigslist and is now styled with a mix of new and vintage things. The glass bowls were purchased from a vintage store in San Francisco and finally have the perfect place in my home. The planter and wire basket are from CB2.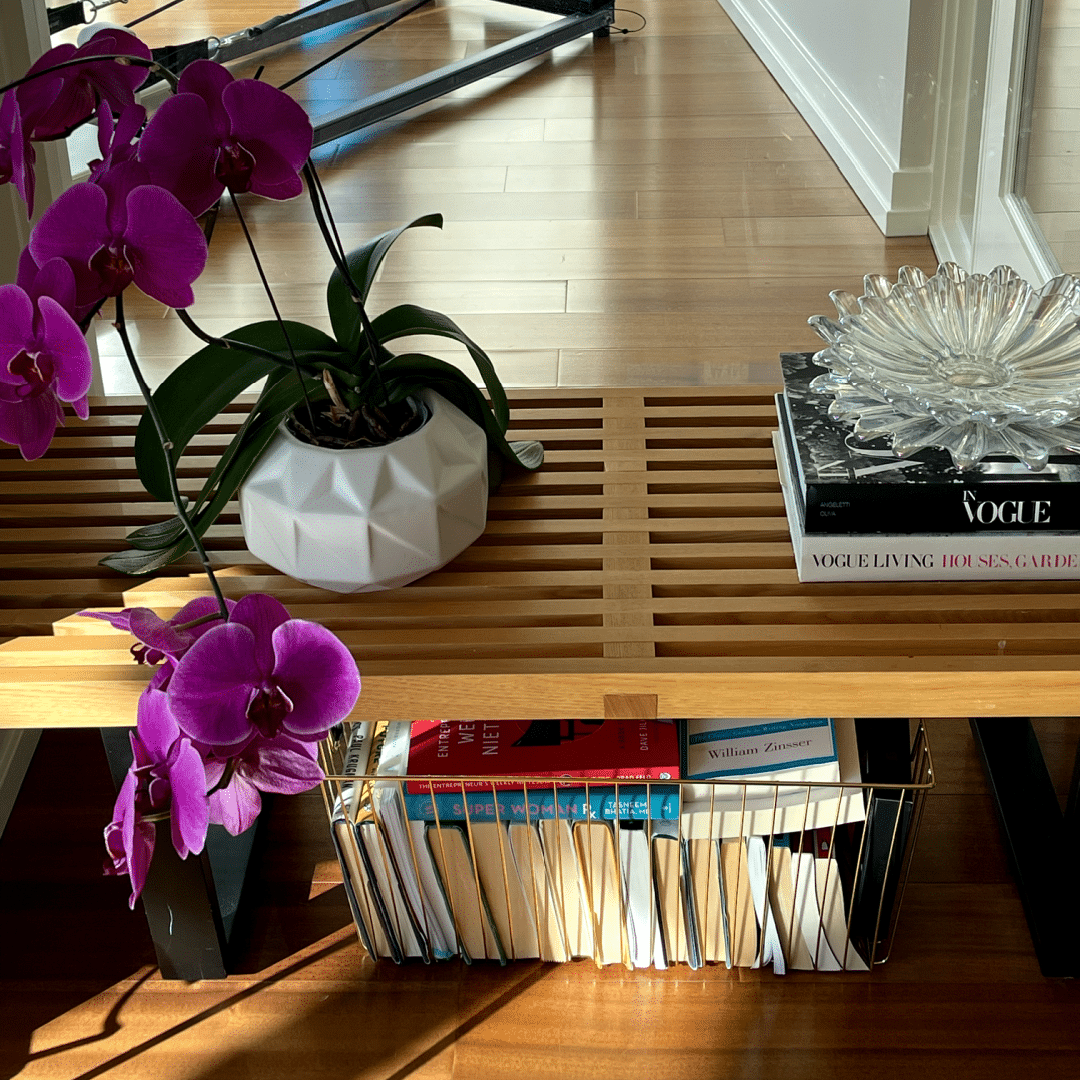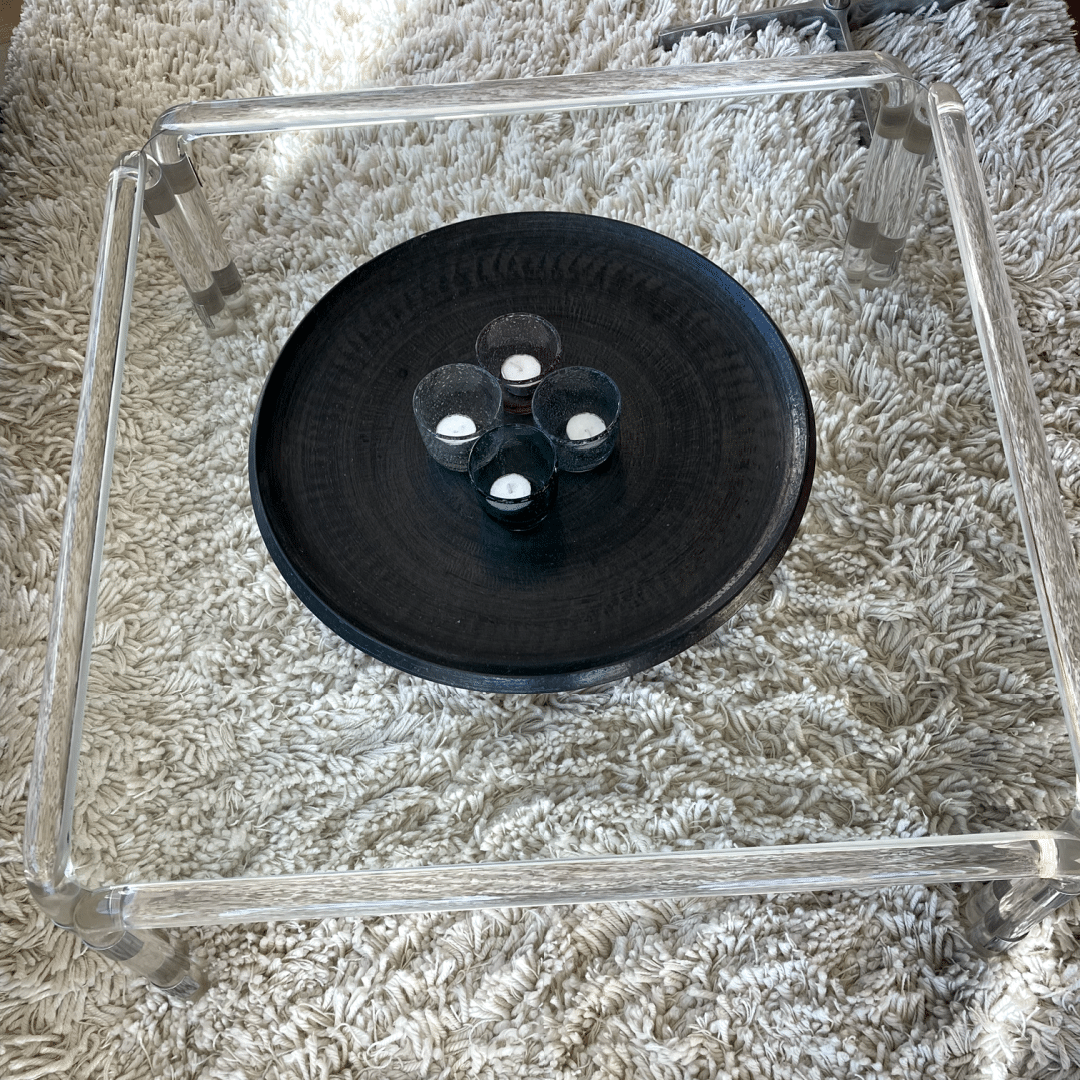 3/ Collect quality pieces
If you're not living in your forever home yet, invest in versatile pieces that you love. This Charles Hollis Jones coffee table is a vintage find. It's past perfect but the size and lightness is perfect now and forever.  The platter is Jonathan Adler and the tea light holders are from another favorite San Francisco store called Ruby Living.
4/ Develop your green thumb
The stem came from my orchid that re-bloomed this spring. A sprig fell off but has continued to do well in a vase. The delicate blown glass vase is from my favorite store in the San Francisco Ferry Building called The Gardener. Next to the vase is a Jonathan Adler tray. What can I say, I love his use of color and sense of whimsy. It's all very Annie.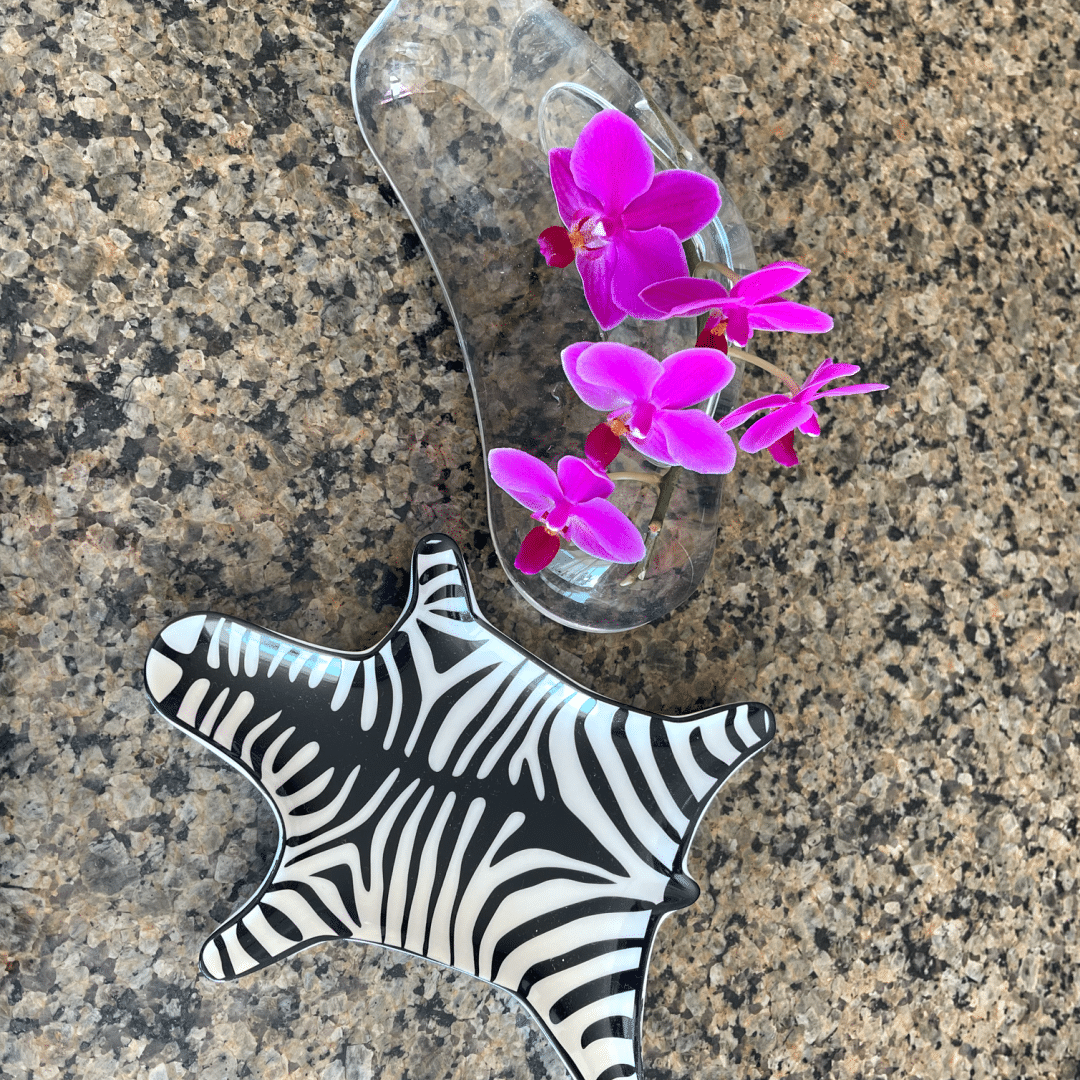 5/ Reduce your consumption
Invest in good basics and add things as you need them. Take your time to find pieces that you love and that will serve you well for years rather than months. If you buy fast fashion and furniture, purchase popular brands that you can resell it or donate it. Otherwise budget to have your used household items properly recycled.
We're interested in partnerships with brands that share our interests and values.
Create a Free Account
Receive weekly emails with workouts, tips & offers to help you live more vibrantly.